Interpreting / Translating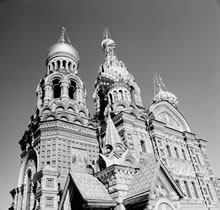 A good interpreting and respectively translation service requires the realisation through a well-trained interpreter or translator, as not anyone who speaks two languages is able to communicate between the languages and cultures. I am a graduate linguist with doctor's degree (translator), who studied in Russia as well as in Germany. My law studies and as well as my further training in business studies qualify myself for professional interdisciplinary activities.
In order to offer first class language services I abide in my interpreting and translation activities by the following rules:
I achieve professionalism through my substantiated professional training and constant further trainings.
For my customers I offer services at best ratio of price and quality. I am certain that good quality can be reasonably priced.
I translate texts from areas that I am versed in and in that I have enough experience. For translations into a foreign language I consult a native speaker for verification. Every translation comes under an accurate verification in form and content before it is handed over.
I perform all the work myself and therefore I am responsible for my services. In this I differ from pertinent service agencies.
Cross-cultural Communication
My awareness, giving effort in procuration between the Russian and German culture, is based on a solid interdisciplinary education and long-time experience. Perfect knowledge in both languages plays a decisive role.
I grew up in Russia and therefore I know the Russian society and culture from inside. Due to my manifold contacts with Russian and German businessmen I know the ropes of Russian and German trading. In theyears I have lived in Germany and due to my more than 25 years intensive examination of the German language and mentality I have earned adequate reliabillity in the German culture.
I offer a concept of training that helps you understand Russian Habits and country's characteristic conventions, so that you are prepared for your stay Russia and respectively any other CIS-State. The training will assist you to manager different situations not only saving money but rather keep your nerves and energy.
During my long-time educational activity I have learned to teach even complicated contexts. I read comprehensive studies for you and summarise the results in a short and easily accessible form. With several concrete examples and learning situations I will prepare you intensely for the cultural differences and teach you the fundamentals of the German-Russian business communication, that are essential for successful negotiations and cooperation with Russian partners.
As a trainer for German-Russian business communication I consistently abide by the following principles:
I always act on concrete situations that have to be accomplished. This is essential for a successful trading strategy. The needs and objectives of the customer are always in the foreground.
I always approach the training creatively. Every training comprises varied practice related exercises and learning situations.
A well-balanced ratio of theory and practise guarantees a long-standing learning success.
I work through whole Germany and therefore I am only a few steps from you.
I assist you in trainings with:
informative lectures
case scenarios
role playing
evaluating previous experiences
realistic conduct of negotiations
As a matter of course, all your informations will be treated strictly confidential.
Language training
If you are extending your business in Russia or in a CIS-state and you would like to be successful for a long time in Russian speaking foreign countries, the knowledge of Russian will be indispensable. It is no secret, that the most people in Eastern Europe do not speak foreign languages. But even your Russian colleagues or business partners speak English or German, it would be absolutely advantageous for you, if you communicate with them in Russian. It would be a "plus" for you and very important for a mutual confidence and accordingly for your business because the most people prefer to speak their own native language!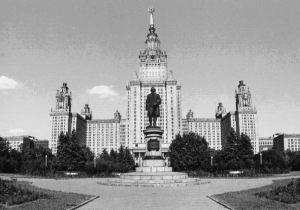 My Russian language training focuses mostly on the language for special purposes. This term "language for special purposes" gives you already the information that this language is used in a special field of communication (e.g. law or medicine). Not only the vocabulary but also the sentence structure are different from the language that we use in our everyday life. A language for special purposes is exactly the language that you use in your professional life! For this special field I offer you an "only-for-you-made" language training.
My excellent contacts in high school and university education make me possible to ask an advice of a high qualified specialist or lecturer in Russian language if necessary.
Does this style of cooperation meet your expectations? Then please read up on my services on the following website or contact me immediately. I would like to take enough time for a personal call and will submit you a first offer.