Services
German-Russian Communication / Trainings:
Translations of special texts in following language combinations: Russian ⇔ German, German ⇔ Russian, English ⇒ Russian
Certification of translated documents (only for Russian ⇔ German, German ⇔ Russian under the permission of Oberlandesgericht Cologne)
Interpreter-Services for the language combinations Russian ⇔ German, German ⇔ Russian (e.g. business negotiations, business or formal visits, presentations, conferences etc.).
Proofreading (wording, stilistic redaction in Russian and German)
Accompaniment on a business trip in Germany and abroad
Exhibitions- and trade fair services (translation of documents, interpreting service)
Language assistance by visiting of a doctor, lawyer, court, registry office etc.
Support of German-Russian correspondence
Telefoning in German and Russian
Intercultural training with the focus on Russia and CIS-States (at will in Russian)
Assistance by differences in mentality and comprehension problems
Advices of Russian business mentality
First contact to Russian and German companies
Helping in preparation for a trip to Russia and CIS
Searching of competent contact persons both in Russian and in Germany (companies, funds, association, unions etc.)
Hotel reservation
Language training (Russian and German, especially with the focus on the language for special purposes)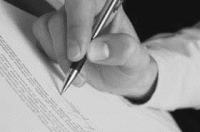 German-Russian legal advices
General information about Russian law
Information retrieval: search of Russian legal sources (law, decrees, orders, instructions and other documents), at will translation into German
Procurement of a Russian lawyer who is specialized in legal field of your problem
Services in scientific and academic fields
Informations about postgraduate studies in Russia and Germany
Support in search of a scientific adviser in Russian and Germany Hilfe bei der Suche nach ei-nem deutschen bzw. russischen Doktorvater
Assistance in making of application for a scientific grant (only for Russian students)
Do you wish more information or one-to-one interview?